I was over on John Byrnes forum recently and there was a discussion about who he used as a visual basis for different characters he has created over the years. He revealed several in what he deemed as "casting". While the characters didn't look like dead ringers for who they were based off of, you can certainly see the similarities. I thought it was all an interesting topic (and learned some things I was unaware of), and since I have done the same thing myself, I thought I would reveal who I had based some of my characters off of.
Remeber, I didn't want them to be an
exact
lookalike, but more of a basis to start from. So, for anyone who has ever wondered, here you go:
[img]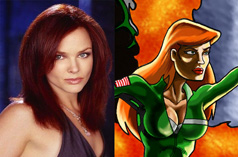 [/img]
Dana Prescott was based off of actress Dina Meyer. Believe it or not, the similarity of Dina/Dana is complete coincidence, as Craig named the character while I designed her, visually. I had always intended for Dana to be a smartass, and I find her the easiest character to write for. By now, she's a virtual stand-in for me!
[img]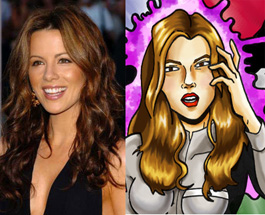 [/img]
Mari Monaghan was based off of actress Kate Beckinsale. Mari was really a hodgepodge of stuff while being created! I gave her her first and middle names (her middle name is in memory of my late grandmother), while Craig provided her last name. I chose Beckinsale as the visual reference, because, well...she's smokin' hot! Also, Kate is british, like Mari. I always "hear" Kate's voice in my head for Mari's dialogue.
[img]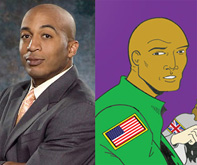 [/img]
Corporal Lawrence Parsons was based off of actor James Lesure. I really liked his character of Mike Cannon on the tv show "Las Vegas" and, for whatever reason, I just thought of him right away for Lawrence. He is another example of Craig naming him and even giving him a basic personality, as I just gave him his visual design.
For Dracula, it's much simpler; I just went by the general description that was given in Bram Stokers novel "Dracula". Talk about easy! Same goes for Count Orlok, who is based off of his appearance in the movie "Nosferatu". (Yes, both works are in the public domain.)
As for the character of Dr. Wells...well, you should learn more about him shortly