I saw Transformers: Revenge of the Fallen, and it made me wonder who everyones favorite Transformer is. I guess, since I am asking, I will kick it off.
My favorite Autobot is
Ultra Magnus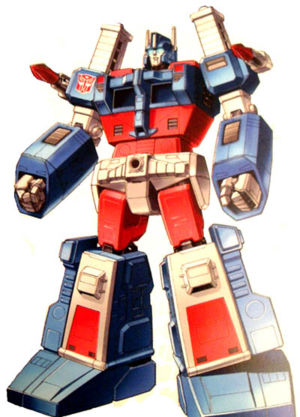 I always liked how Magnus was a legit badass and could do whatever needed to get done, but he still always doubted himself. As a kid, I always thought that was cool.
My favorite Decepticon is
Starscream
Starscream was always such a devious SOB. Always looking out for himself and ready to shoot Megatron in the back. What's not to like?
I know, I know, that's two, but I did narrow it down to one from each side of the civil war. Cut me some slack! So how about you?